Download Trinity's Regathering Plan
Register to attend an upcoming in-person service
Beloved of God—
It has been such a long time since we have seen one another in person at Trinity. Thank you for all the ways that you have remained faithful participants in our worship and community life during this time of COVID-19— through online worship; small groups, adult forums, leadership teams and coffee hours on Zoom; Sunday school and youth group; generous continued stewardship; and especially by taking good care of one another through individual check-ins. You have also shown your faithful love of neighbor by staying home when instructed, maintaining social distancing and wearing masks in order to protect the most vulnerable. I'm so grateful for you all.
This note accompanies some information about in-person worship planned for July 12 and beyond. As you well know, the COVID-19 pandemic is far from over. The threat is very real to all of us, especially those in heightened risk categories. While some will begin worshiping in small services throughout the week, we are a long way away from "church as usual." We will not be sharing Holy Eucharist/Communion at this time. We will not be engaging in congregational or choral singing. We will not have one "main" service for the bulk of our community, but several smaller services, most outdoors, to disperse our worshiping community and maintain social distance. Masks will be required for attendance, indoors or outdoors. Weekly registration will be required so we can maintain those numbers and enable contact tracing, should someone become ill.
Moreover, please know that the online service, with music and Holy Eucharist, will continue to be offered for those of you who prefer to stay at home at this time. It will be available on Sundays on the website at 8 am, and on Facebook Live at 10:30 am. (Note the new time, beginning July 12).
Beginning July 12, Trinity's service schedule will be as follows:
Sunday 
8 am Morning Prayer In Sanctuary, 25 people, aged 7 and older
9 am Liturgy of the Word In Lemler Garden, 40 people
10:30 am Holy Eucharist ONLINE
5:30 pm Liturgy of the Word In Lemler Garden, 40 people
Wednesday
5:30 Liturgy of the Word In Lemler Garden, 25 people
These plans will be adjusted as we understand better our new way of being together during the time of COVID-19. If we determine it's safe to increase numbers, we will do so. If we need to add another service on a midweek day or evening, we will do so. And if we need to revert back to sheltering in place again, under the direction of public health officials or our Bishop, we will do so, as well.
I think it's safe to say that this is uncharted territory for Trinity and us all. Some of you may be longing to regather, but also feel deep trepidation. Some of you may be feeling frustrated with the time it's taking for life to get "back to normal" again. And some of you have adapted to the new way of being and are quite clear you will be staying home for the duration. All of these are very normal postures to bear at this time, and you have support from Trinity.
Please know that wherever you are emotionally in your relationship with the pandemic, you are beloved by the God who is walking alongside you in this challenging season of our lives. And you are beloved by your church family. We will practice a lot of grace and patience with one another in these strange, strange days. We will have some rules to maintain the safest possible worship environment we can; please know that they are forged in love and care for you, and please follow them in that spirit.
And if you are home, remember that you are not alone. As the year unfolds we will continue to create lots of online, outdoor and phone experiences to connect our parish until we can all see one another again in person. God is with you. Wherever we are, we are one Body In Christ.
Please read the attached leaflet with care, and call the church office (317-926-1346) if you have any questions. I look forward to seeing some of you again, very soon.
Faithfully,
Mother Julia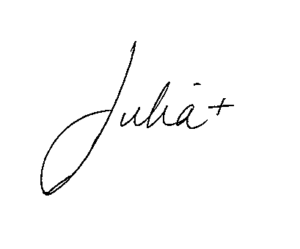 The Rev. Julia Whitworth
Trinity Episcopal Church, Indianapolis
https://trinitychurchindy.org/wp-content/uploads/sites/13/2017/03/TrinityLogo.png
0
0
swalter
https://trinitychurchindy.org/wp-content/uploads/sites/13/2017/03/TrinityLogo.png
swalter
2020-06-30 10:00:31
2020-07-06 09:47:13
Regathering: A Message from the Rector