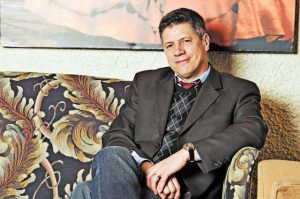 Parishioner, Steven Stolen, founded Meridian Song Project in 1997 and has been its resident artist for free concerts since that time.
Stolen is also producer and host of the wildly popular, STOLEN MOMENTS on WFYI (90.1FM) Radio.
He has two independent recordings of popular songs, a featured recording of the Britten Serenade for Tenor and Horn on Summit Records, and over 30 different recording projects with Hal Leonard Publishing, the world's largest music publishing company.
Click here to add your own text