Social Justice & Reconciliation Working Group presents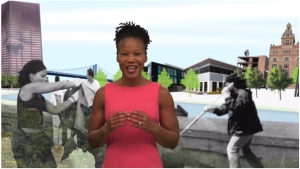 Majora Carter: Sustainable Urban Growth – Mapleton Fall Creek Neighborhood
Majora Carter is an urban revitalization strategist, Peabody award-winning broadcaster, and a MacArthur Fellow for her work in urban strategy in the Bronx. Carter is bringing her first-hand experience pioneering sustainable economic development in one of America's most storied low-status communities, the South Bronx, to Indianapolis, specifically the Mapleton Fall Creek area. Learn what's happening.
Thursday, April 11
6:00 – 8:00PM, doors open at 5:30.