From Bishop Jennifer: One Book One Diocese Lenten Study
Stand Your Ground: Black Bodies and the Justice of God
"Some of you may know that in the wake of the killing of young black boys like Trayvon Martin and Tamir Rice, I pulled my name from consideration in bishop search processes believing it impossible for me to raise my own young black son and serve the church in this way.  That is, until I read the search profile for the Diocese of Indianapolis. There was much in the profile that stirred my heart including your desire and willingness to engage the difficult and challenging journey of racial justice and healing. Our diocese has been on that path for quite some time and it has been my privilege to join you." continue reading…
NOTE: Trinity will be offering a formal book study of this book in the fall 2019.
Life Transformed – The Way of Love in Lent
The journey through Lent into Easter is a journey with Jesus. We are baptized into his life, self-giving, and death; then, we rise in hope to life transformed. This Lent, you are invited to walk with Jesus in his Way of Love and into the experience of transformed life.
The Way of Lent calendar offers simple ways to focus attention towards Christ's love. Daily prompts during Lent. Download Calendar here.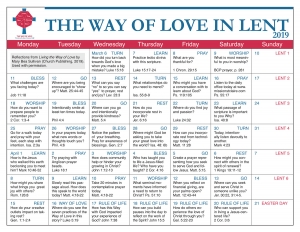 The Pilgrim's Journey
Sunday Adult Forum Lent Series
Sundays at 11:30AM
MAR 10
Labyrinths as Journey & Pilgrimage
We will start with a discussion on the role of labyrinths in spiritual reflection and journey, participants will be invited to walk a labyrinth in the St. Richard's gym.
MAR 17
Diocesan Pilgrimage to Haiti (January 2019 Trip)
Mother Julia recounts her experience visiting churches and schools in Haiti with others from the diocese, including Bishop Jennifer, during the pilgrimage to Haiti in January.
MAR 24
Parish Pilgrimage to the Holy Land
Trinity parishioners who travel to the Holy Land from February 20 – March 4 will share their experiences and stories of those they will have met along the way.
MAR 31
The Drama of the Passion: Handel's Messiah & Pärt's Passio
Dr. Michael Messina, Trinity's Director of Music, will discuss the arc of the Passion
Drama and introduce two concerts offered during Lent & Eastertide.
APR 07
Pilgrims during Holy Week
You'll be taken on a journey of how we walk a pilgrims path during Holy Week: Sunday of the Passion; Maundy Thursday; Good Friday; and Easter Eve.
MUSIC & CONCERTS
March 17 Sunday at 5PM
Choral Evensong
This most quintessentially Anglican service consists of prayers, psalms, and canticles for the end of the day, sung mostly by the choir. Music of Thomas Attwood Walmisley and John Rutter.
March 31 Sunday at 3PM 
G.F. Handel, Messiah
A complete performance of Handel's masterwork oratorio with period instruments and world-class soloists; Clara Rottsolk, Geoffrey Williams, Steven Wilson, Jesse Blumberg of the University of Illinois Chamber Singers. Urbana415 – Nancy Wilson, concertmaster. Dr. Andrew Megill, Director of Choral Activities, conductor.
April 14 Sunday at 5PM
Arvo Pärt, Passio
for choir, soloists, and chamber ensemble
This setting of the Passion according to St John is the apotheosis of Pärt's tintinnabuli compositional style and is one of his most popular works. The piece is solemn and austere, yet colorful and hypnotizing—perfect for our entry into Holy Week.
Develop new faith practices during Lent.
Join the Wednesday evening Faith in Formation series beginning on March 13.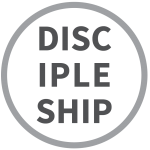 Back to the Basics: Discipleship
5 Sessions from March 13 – April 10
Being a disciple of Jesus is about actions and beliefs.
This course emphasizes that being a disciple of Jesus is about action as well as beliefs, and that there are disciplines or practices that can shape us into mature followers of Jesus.
Wednesdays at Trinity  
Eucharist: 5:30PM (optional)
Community Supper: 6:00PM (optional – $7/person)
Class: 6:30 – 7:45PM
Childcare available at 6PM
THURSDAY LENTEN SERIES 6:00 – 8:00 P.M.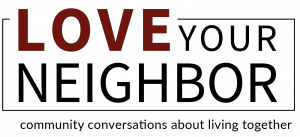 Three-part series exploring changing neighborhoods, featuring local and national leaders. Who are our neighbors? Who are we as neighbors? How do institutions like churches, schools, businesses, non-profits, etc., interact with surrounding neighborhoods? What difference does it make? How do we become better neighbors?
Thursdays at Trinity: 6:00 – 8:00PM
March 14: Mapping the Mapleton Fall Creek Neighborhood
With Paula Means, Chair of Mapleton Fall Creek Community Development Corp.
March 28: Loving Our Neighbors begins with their Gifts
With Reverend Michael Mather, pastor of Broadway United Methodist Church since 2003. He is the author of Having Nothing, Possessing Everything: Finding Abundant Communities in Unexpected Places.
April 11:  Sustainable Urban Growth in Mapleton Fall Creek
With Majora Carter, urban revitalization strategist, Peabody award-winning broadcaster, and a MacArthur Fellow for her work in urban strategy in the Bronx.
Limited Seating. Reserve tickets on Eventbrite.
March 14
March 28
April 11