Greetings, Trinity!
I am writing from the roof garden of a guest house in Leogane, Haiti, about an hour and a half southwest of Port au Prince. It's pouring, and the thunder of the pounding rain almost drowns out the persistent beat of dance music across the street.
I joined this diocesan pilgrimage for several reasons. First, I have long felt a pull to this country about which I have heard so much. Its rich history and culture shines beyond the pervasive poverty, even after the devastating earthquake in 2010. I have been aware of the Episcopal Church's deep ties here, and am now curious how Trinity parish can be an active presence in this rich relationship. We pray every week for the church in Mithon, Haiti — ministries in churches, schools, hospitals, and beyond— and I am blessed to be able to learn more about those ministries alongside our new bishop and other leaders in Global Mission.
Another reason I am here is to explore partnership possibilities for St. Richard's Episcopal School and Trinity with Episcopal schools in Haiti. There are over 250 schools in the Diocese of Haiti. They are critical to the education and well-being of thousands of children here. The National Association Of Episcopal Schools Haïti Partnership program aims to foster collaboration and relationship between US schools and churches and schools in Haiti. The Diocese of Indianapolis has built a beautiful school in the Mithon region— I'm here to build relationships on behalf of our school and Trinity church in hopes of building future opportunities for mission and growth.
I will endeavor to send back some pics from this touchingly complex place. Until we meet again, know that I hold you in my heart as I travel this terrain with others from the diocese, and as I dream of ways we can be in service together in the future.
Faithfully, and with love,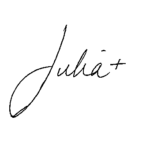 The Rev'd Julia E. Whitworth, Rector
https://media.myworshiptimes22.com/wp-content/uploads/sites/13/2019/01/20153541/Julia-Haiti.jpg
720
960
tlemon
https://trinitychurchindy.org/wp-content/uploads/sites/13/2017/03/TrinityLogo.png
tlemon
2019-01-10 13:51:43
2019-01-10 13:54:09
A Letter from Mother Julia: Diocesan Pilgrimage to Haiti