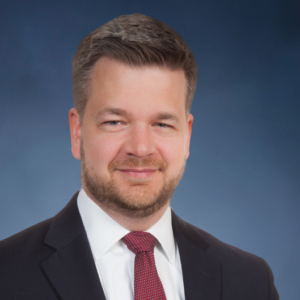 Todd Relue, Senior Warden

I have been a practicing attorney for 13 years, the last ten with Plews Shadley Racher & Braun, LLP, with a focus on commercial real estate and environmental law. I serve as Assistant Chancellor for the Episcopal Diocese of Indianapolis, helping the Bishop and her staff to address a variety of legal and governance matters. I served on the board of directors for a United Way organization for six years including two as President. Since 2016, I have served as the Clerk to the Vestry, participating in all Vestry and Executive Committee meetings. I am also an Acolyte Leader and Usher and currently chair a task force that is exploring potential uses for the 3265 House. I have represented Trinity as a delegate at Diocesan Convention and the annual gathering of the Consortium of Endowed Episcopal Parishes. I also served as a member of the Rector Search Committee.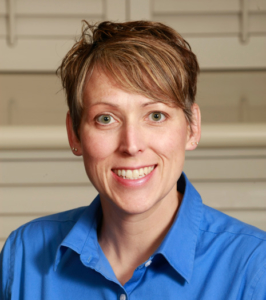 Shelly Furuness, Junior Warden
I teach in the College of Education at Butler University where I am an Associate Professor of Education and the Curriculum and Assessment Coordinator in the college. I spent 7 years in middle school classrooms as an English teacher and have spent the last 15 years working with undergrad and graduate educators and advocates seeking to serve kids and communities in a variety of school and community contexts. I spend a good deal of time trying to serve teachers, youth workers, and young people at Pike High School, Shortridge High School, the Butler Lab Schools #60 and #55, and any school community where my former students find themselves working. I am also a member of the board of Horizons at St. Richards and a Journey Fellow for Youth Workers.
CLASS OF 2024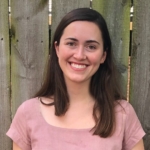 Lillian Crabb
I grew up in the Trinity parish, as a Trinity chorister and acolyte, and as a student at St. Richard's. I studied Art History at Yale University and spent 2 years working in the diamond industry in Boston before moving back home to Indianapolis. Since then, I've been part of a small staff at Young Actors Theatre, a non-traditional youth theatre focused on instilling confidence, creativity, and discipline in kids and teens. On the side, I design and sew clothing (human and canine) under the name Duckpin Clothing.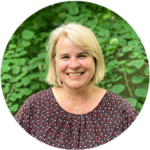 Kate Howe
I am the Executive Director of the Indy Hunger Network, a local non-profit organization that works to ensure that anyone who is hungry can access the nutritious food they need. I previously worked as the Midwest Invasive Plant Network Coordinator for The Nature Conservancy and Purdue University. Though I moved from conservation to basic needs, the common thread in my work experience is convening a diverse group of partners to work together on a common mission. I am motivated by a desire to work collaboratively to make positive change in the world. I grew up in Virginia, attended college and grad school in Minne- sota and Washington, and briefly lived in New York before mov- ing to Indianapolis in 2004. I currently serve on the boards of the Indiana Justice Project and Bread for the World, a Christian anti-hunger advocacy organization based in Washington, D.C.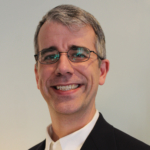 Andy McConnell
I have spent over 20 years in IT and software engineering, currently as a lead monitoring engineer for Salesforce. Before coming to Trin- ity, my family were members at Christ Church Cathedral downtown where I served on the Missions & Outreach Committee and spent a term on the Vestry, including one year as Senior Warden. Today the McConnells also volunteer as weekly cage cleaners at FACE Low- Cost Animal Clinic and are active in Girl Scouts. Before we had kids, Meghan and I spent a year in Japan as missionaries through the Episcopal Young Adult Service Corps, kindling our lifelong passion for service work.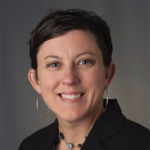 Erin Vincent
I have over 25 years in higher education. I currently work at Butler University as the Executive Director for Program Innovation and Suc- cess. I also teach a variety of Business Communication courses for both the Kelley School of Business and Butler University.
I bring hands-on experience in Executive Leadership, Program De- velopment, Strategy, Program Launch/Assessment, Project Manage- ment, Coaching, Policy & Procedure Administration, Collaborative Management, Market Research, Teaching, and Multicultural/Diversity/ Equity and Inclusion passion.
Kathy Watson
I have been an attorney since 1982, and in addition to practicing law in the environmental and commercial real estate areas, I have been a manager of offices of thirty plus employees in the Indiana Department of Environmental Management twice for a combined total of 13 years. I have served on boards of local environmental groups, representing one on a citizens advisory group at the U.S. Environmental Protection Agency for 5 years
CLASS OF 2023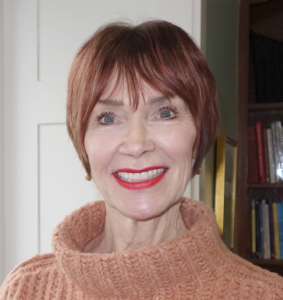 Carol Decoursey
Although I have been retired for several years, I started my working career in Sales and Marketing in the Hotel industry and then with Indiana Bell/Ameritech. In the Bell System I also spent two years in Corporate Communications in charge of Ameritech Sponsorships and Small Business Communications. I left Ameritech to start DeCoursey Decor, my own Interior Design Consulting business. I also taught yoga and meditation for approximately ten years. My volunteer work with the Indiana Alzheimer's Association has been useful education, and I was part of their Speaker's Bureau and co-facilitated a Caregivers Support group at Martin University. My service at Trinity includes the Healing Ministry, counting/recording Trinity offerings, co-facilitating the Caregivers Support Group, the Stewardship Committee, and the Lay Eucharistic Ministry.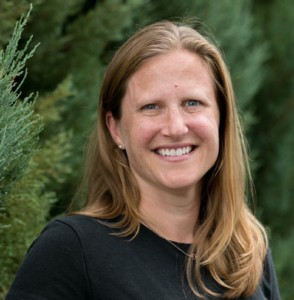 Kären Haley
I am the founding Executive Director of Indianapolis Cultural Trail, Inc., the non-profit behind the Indianapolis Cultural Trail: A Legacy of Gene and Marilyn Glick. Under my leadership the organization launched the Pacers Bikeshare program along the Cultural Trail in 2014. Prior to leading the Cultural Trail, I was the City of Indianapolis' first Director of the Office of Sustainability. I began my career working for URS Corporation in the transportation demand management group. At Trinity, I served on the discernment team for the 3265 house and the implementation team for Trinity Haven. I have also served the board of St. Nicholas Early Learning, Inc.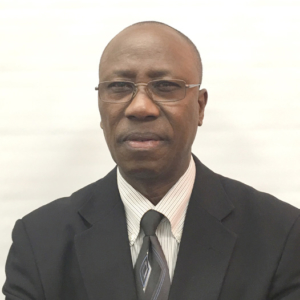 Nathaniel Samba
I have more than 10 years of experience teaching in elementary school, middle school, high school, and college, with more than 15 years of experience in curriculum and course development for grade school and college. Also, I have more than eight years of experience working in educational program development, grant writing, and fundraising for non-profit community-based organizations. With a passion for giving back to the community, I bring a wealth of knowledge and experience to serve on the vestry at Trinity. Currently, I serve as Vice President/CEO for the family business, Quality Personal Home Care Services. This agency cares for all and provides personal service and home health care for the elderly and people with disabilities to help them remain in their homes. As the Co-Founder and President of Friends of Floya-Borma Hospital, Inc., I coordinate partnerships and volunteer to secure medical supplies and equipment for Foya-Borma Hospital, clinics in Foya District, as well as other hospitals in Lofa County, Liberia. At Trinity, I have been involved in voluntary outreach ministries including the grants committee, ushering, Gleaners food distribution, and Sunday dinner.
CLASS OF 2022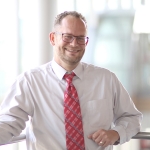 Bobby Bell
I am Assistant Director for Marketing and Recruitment Communications for the Office of Undergraduate Admissions at IUPUI. No matter what hat I'm wearing – to be a problem solver. I truly enjoy taking an issue and strategizing on all the possible paths that can be lead us to the solution we're trying to achieve. At Trinity, currently I co-leader for the Rite-13 youth group; member of the Trinity Greeting Team; member of the PREP family group; previously assisted in the coordination of Trinity's presence at the Cadillac-Barbie Indy Pride Parade; rumored to moonlight as the Magi Melchior at the Annual Epiphany Party for the past three years.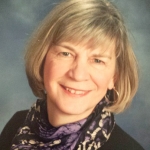 Deborah Cooney
Currently, I serve on the Exodus Welcome Team, the Lector Guild, and am a Chalice Bearer. During the 23 years that I have been a member of Trinity I have served on the Rector Search Committee, co-led the 2-year Julian of Norwich Contemplative Study, convener of Journey in Faith. I have offered Centering Prayer, the Labyrinth, and other contemplative practices. Our four daughters (Jennifer, Natasha, Melissa and Emily) all went through Rite-13 and Journey to Adulthood, and now our granddaughter, Rose is in Rite-13. I have been an educator throughout my career and am currently the Vice President of Indianapolis Classical Schools (Herron HS and Riverside HS). I have always been passionate about education and the health and well-being of children, both here in our country and abroad.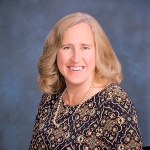 Marlene Marchesani
I went to Butler University and then to graduate school at Indiana University School of Optometry. I have had an optometry practice on the east side of Indianapolis for 28 years. I have been a parishioner at Trinity for six years but have been linked with Trinity for 25 years as we were raising our children at St Richards Episcopal School. All three of my children benefitted from their participation in Rite-13, Journey to Adulthood, and Pilgrimage .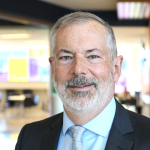 Bill Mirola
Since completing my doctorate in 1995, I have spent my entire professional career at Marian University, where I currently serve as Dean of the College of Arts and Sciences. As a member of Trinity since 1991, I have served in many capacities. Most know me as one of the Ministers of Ceremonies at the 10 a.m. Sunday service. My previous leadership experiences include serving on the Trinity vestry twice, serving on the Saint Richards Board for six years, being a member on the rector and interim rector search committees, representing Trinity at several diocesan conventions, working as a legislative aide at four General Conventions, and a leader in the Journey in Faith program for many years. I have also been a Rite-13/J2A leader for two groups of youth, served on the Worship Committee, been a lector and a chalice bearer, and played roles in several Madrigal performances as well as being on the cooking team for Madrigals more recently.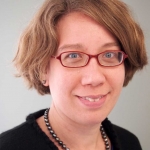 Shana Stump
I teach in the Political Science Department at IUPUI. I am also a licensed attorney, and before teaching full time, I practiced law with a focus on general business litigation. My husband, Brian Steensland, and I attend Trinity with our two daughters: Minna and Maxine. For the last two years, I have co-chaired Trinity's annual stewardship campaign, which includes participating in the Trinity Financial Working Group. I am a member of the board (and the governance committee) of St. Nicholas Early Learning, Inc. With my family, I convened a Discipleship Group for families newer to Trinity and/or the Episcopal Church. I serve on a Sunday Dinner team, have taught the preschool Sunday School class, and have served at the Mid-North Food Pantry.