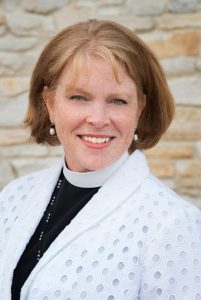 Rector
The Rev'd Julia E. Whitworth
Office: 317-926-1346 x401
jwhitworth (at) trinitychurchindy.org
The Reverend Julia E. Whitworth is the 12th rector of Trinity Episcopal Church. She joined Trinity in July, 2016.  Julia has a passion for liturgy and music, preaching, and prophetic witness to the Church's call to be a significant voice for social justice. She is also deeply committed to the integration of children and families in all aspects of the Church, especially through education, liturgy, music and service, and joyful community-building.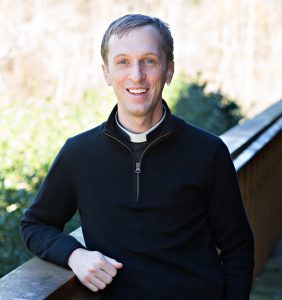 Associate Rector and Chaplain for St. Richard's Episcopal School
The Rev'd Dr. Benjamin J. Anthony
Office: 317-926-1346 x661
banthony (at) trinitychurchindy.org
At Trinity, Father Ben oversees Adult Formation Programming, Confirmation Preparation and Newcomers' Incorporation and will share in the liturgical, preaching and pastoral responsibilities of the clergy. At St. Richard's, Ben oversees chapel life and religious programs of the school and teaches 8th grade Divinity. A native of Kokomo, Indiana, Ben moved to Indianapolis from Sewanee, Tennessee, where he was Assistant Professor of Preaching at the University of the South's School of Theology.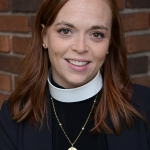 Associate Rector for Lifelong Discipleship and Congregational Vitality
The Rev'd Erin Hougland
Office: 317-926-1346
ehougland (a) trinitychurchindy.org
Mother Erin's primary responsibilities are in outreach and justice, as well as evangelism and welcome ministries of the parish. Also, like all clergy at Trinity, Mother Erin engages in preaching, teaching, and pastoral care in the parish, but with a particular eye towards new-member incorporation, external community connections, and stewardship. Mother Erin is originally from Kentucky and has loved living in Indianapolis and watching the city grow and begin to thrive over the last ten years. Erin is the mother of two young boys, Ian and Sam and is married to Isaac. The Houglands love exploring the city, traveling, hiking and camping, eating good food and spending time with family and friends. Erin is also a Tai Chi instructor and has recently begun teaching classes again at Trinity.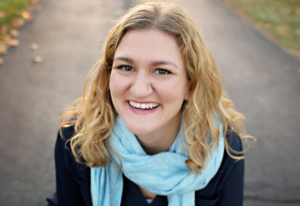 Minister for Outreach and Justice
The Rev'd Jennifer Fisher
Office: 317-926-1346
jfisher (a) trinitychurchindy.org
Jennifer is the former Founding Associate Pastor of Forefront Church Brooklyn, a fully-inclusive, anti-racist interdenominational church community she co-planted in 2011/2012. She was ordained as Associate Pastor in her progressive evangelical network in 2014. Three years ago, Jen began serving with Trinity as a Seminarian Intern for Outreach Ministries as part of earning her Master of Divinity at Christian Theological Seminary. She graduated in May 2020, summa cum laude with certificates in Yoga, Spirituality & Wellness and Intercultural Studies (Chiapas, Mexico). A native of Shorewood, IL, baptized and confirmed in the Evangelical Lutheran Church of America, Jen, her husband, Bobby, and son, Aidan, are excited to welcome their second son this September!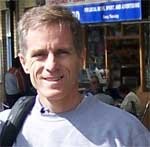 Dirk Edwards
Director of Facilities
Office: 317-926-1346  x111
dedwards (at) trinitychurchindy.org
Dirk oversees all operations and finances for the buildings and grounds for Trinity Church, St. Richards School, Trinity Outreach Center and Project Home Indy. He has been with Trinity since 1988 and has helped plan and manage eight additions and renovation projects here on campus. Before Trinity, Dirk served as facilities director for American Camping Association in Bradford Woods for five years and Sycamore Group for three years. Dirk and Wendi are in their 33rd year of marriage with nine children, and two grandchildren.
Faith Hennings
Finance Assistant
Office: 317-926-1346 x450
[email protected]
Faith has primary responsibility in carrying out the financial policies and procedures of Trinity Episcopal Church—on matters related to accounts receivable, accounts payable, cash receipts and disbursements, payroll, fund accounting, investments reporting, bank and investments reconciliations, credit card expenses and expense accounts monitoring and reconciliations, and reporting of shared facilities expenses of Trinity Episcopal Church and St. Richard's Episcopal School. Originally from Chicago, Faith is a proud mother of five amazing children and is an avid reader.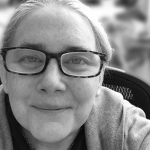 Tracey Lemon
Director of Communications & Invitation
Office: 317-926-1346 x404
tlemon (at) trinitychurchindy.org
 Tracey oversees all communications at Trinity. She has a masters degree from the School of Information Studies at Syracuse University and brings over 20 years of communications and management consulting experience.

Albie Marco
Director of Finance and Administration
Office: 317-926-1346 x405
marcoa (at) trinitychurchindy.org
Albie has primary responsibility for the business affairs of the parish—with oversight over all matters pertaining to finances, facilities, human resources, information technology and office administration. He upholds Trinity's values of mission-focused hospitality, stewardship, service, communication, and respect for all.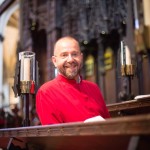 Dr. Michael Messina
Director of Music
Office: 317-926-1346 x410
mmessina (at) trinitychurchindy.org
Michael Messina is Director of Music at Trinity and Organist for St. Richard's Episcopal School, positions he has held for over twenty-three years.
He holds MMus and DMA degrees in Organ Performance and Literature, as well as the Performer's Certificate, from the Eastman School of Music. Michael was graduated magna cum laude with the BMus degree in Church Music from Saint Olaf College, where he sang and traveled extensively with the Saint Olaf Choir. Michael has performed solo and duo organ concerts extensively throughout the United States, as well as at the cathedral of Notre–Dame de Paris.
Michael has served as President of the Association of Anglican Musicians, co-Chair and faculty of the Leadership Program for Musicians Serving Small Congregations in the Diocese of Indianapolis, and Dean and Treasurer of the Rochester and Indianapolis chapters of the American Guild of Organists, respectively. For the past several years, Michael has participated in the Indianapolis AGO's Pipeworks program, an interdisciplinary curriculum presenting the organ and its repertoire to primary and secondary school students.
For twenty-seven years he has served as Organist and Choirmaster in Jewish congregations in Rochester and Indianapolis.
Michael lives with Mark (his husband), Norbu (the Shih Tzu), and Leo (the French bulldog)..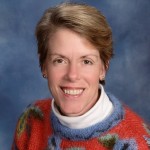 Missy Roetter
Youth & Parish Life
Office:  317-926-1346 x123
mroetter (at) trinitychurchindy.org
Missy coordinates the Journey to Adulthood youth program and has been certified by Journey to Adulthood's Leader Resources program. For parish life, she directs all-parish events. Missy has a bachelor's degree in finance from the University of Louisville and before working at Trinity, she worked 15 years in the retail industry. Along with her husband Fred, she has been a member of Trinity since 1988. The Roetters have two children, Lizzie and Nelson.
Housekeeping / Maintenance
Rita Earls
Chris Johnson
Save
Save
Save
Save