May 26, 2020
Beloved of God—
Grace and Peace to all of you. I hope you have had an opportunity to take part in our Liturgy of the Word Online for Home Participation on Sunday. After the live feed of the service on Facebook, approximately 50 parishioners met on zoom for a particularly timely Forum on Regathering at Trinity. I am writing to bring that conversation to our wider parish community. 
First, a word about the distinction between "reopening" our church and "regathering" for worship. While our buildings have been closed since mid-March, Trinity Episcopal Church has continued to pray, to worship, to learn, to serve, and to grow, even while restricted to our respective homes. We have many questions before us about the safety and nature of gathering in person for worship and other activities at this time—but the question of "reopening" is not pertinent, because the Church is its people and what we do in the name of Christ, either separately or together. Trinity is open.
Second, I wish to clarify the authorities under whose guidance and directives we make our important decisions as a parish. Primarily, we operate under the directive of Jesus Christ, who commands us to Love of Neighbor. That Law of Love guided Trinity to move services online and will lead us to remain separate from one another longer than our civic and secular authorities require. For us, sacrificial love of neighbor and community outweighs any of our individual longings or "rights." We stay home to help one another and our community be safer. 
As Episcopalians, we are also guided by the authority of bishops—in our case, the Right Reverend Jennifer Baskerville-Burrows. Two weeks ago, she offered guidelines about regathering for worship in the Diocese of Indianapolis. The guidelines may be found here. Although there are several diocesan-wide directives, Bishop Jennifer has charged every parish in the diocese to make its own contextually specific plan for regathering. Each parish is to have a Reopen/Regather Task Force charged to track public health conditions, to create the parish reopening plan in consultation with the Vestry and the Bishop, and to monitor the implementation of that plan in the months to come. I am grateful for the individuals who are serving on Trinity's Reopen/Regather Task Force: 
Todd Relue, Junior Warden, Chair

Rick Beardsley, MD, Vestry Outreach Liason
Erik Hembre, former warden, Lilly Pharmaceuticals
Bob Marchesani, Proventus Consulting LLC
Jennifer Phelps, JD/ MPH, Office of the Bishop of Indianapolis
The Rev. Julia Whitworth, Rector
Albie Marco, Director of Administration and Finance
Dirk Edwards, Director of Facilities
Tricia McMath, Senior Warden, ex officio
During our Forum together, I laid out some basic guiding principles for recommencing in-person worship at Trinity. You can find a PowerPoint from my presentation here. These include the public health standards which will need to be in place to regather, including the following: 
steadily declining numbers of new Covid-19 cases in Marion County

ready access to testing for all who are Covid-19 symptomatic

state systems contagion/contact tracing in place. 
While we await those benchmarks, the Trinity leadership is hard at work on the worship, maintenance and operations adjustments which will need to take place for any in-person services to recommence. When they do, we can be sure of some guiding norms, including: 
Services will employ social distancing of 6 ft or more. 

Masks will be worn by all.

No indoor service will have more than 25 individuals in attendance. 

More outside offerings may be available.

A registration/reservation system will be needed to control numbers.

Congregational and choral singing will not be available to us at this time.

Receiving Holy Communion will be limited or refrained.

Vital online offerings will be continued for those who prefer to stay home or worship  in small home groups. 

Extensive cleaning will be necessary between gatherings. 
These are just a few of the challenges which lay before us in planning for safe regathering. To assist in that process, I am inviting you to participate in a parish-wide survey to help the Task Force understand your preferences for worship at this time and in the immediate future. Please know that we understand that there are many, many unknowns ahead of us. Your answers are not binding. Rather, the questions intend to help the Task Force apprehend the range of risk tolerance in the parish and operate accordingly. We thank you for completing the survey by Monday, June 1.
Beloveds, this is an unsettling time.  I know we are yearning to be together in community, and we are grieving the anticipated loss of church traditions as we have known them. Trinity is a vital, loving community, however, and this time of distancing will birth some new opportunities for more intimacy, connection and care in the complicated year to come.  Thank you for your steady and faithful support of Trinity Episcopal Church. Wherever we may find ourselves, we are bonded as one body as we pray for one another and this hurting world. 

Faithfully,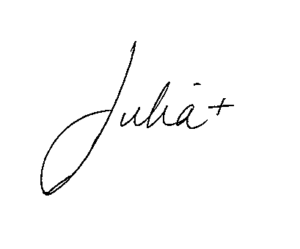 Mother  Julia and the Reopen/Regather Task Force
https://trinitychurchindy.org/wp-content/uploads/sites/13/2017/03/TrinityLogo.png
0
0
swalter
https://trinitychurchindy.org/wp-content/uploads/sites/13/2017/03/TrinityLogo.png
swalter
2020-05-26 16:05:01
2020-05-26 16:05:01
A Note from the Rector – May 26, 2020