Beloveds, 
As our country's unrest has crested this week, reports of rioting and looting have at times overshadowed meaningful and necessary peaceful protest and civil disobedience advocating for racial justice. Throughout the country, especially in our capital, the claim of "law and order" has resulted in increased division, violence and fear across the nation. 
But the names of George Floyd, Breonna Taylor, Ahmaud Arberey, Dreasjon Reed and so many other black men and women who have died at the hands of law enforcement officers continue to ring in our ears. Our system remains broken. Meanwhile, we are still struggling with the impact of COVID-19 on our lives as we continue to engage with isolation and social distancing–not to mention the clear racial and socioeconomic disparity in the impact of the virus.
Some of us have taken to the streets. Some of us have stayed glued to our televisions in disbelief and dread. Some of us have tried to continue in our everyday lives, such as they are in this already hard time, unsure of what to do about the sin and divisiveness which has been laid bare in the last weeks. 
As a people of faith, we are called to prayer and to action to heal a broken world. We follow the One called "Prince of Peace," and also "repairer of the breach" and "restorer of the streets." So what does that mean? 
This can mean many things. For those of us who are white, it means doing our work to learn and to acknowledge the privileges we have and the oppressive systems of which we have been a part. Trinity's Working Group on Social Justice and Reconciliation has been providing opportunities for our community for several years, and, along with the clergy, will continue to do so. In the meantime, here is a great reading list you can engage on your own. It means listening to the people of color in our life, but not asking them to do our work for us. It means teaching our children about racism and committing ourselves and our families to anti-racist work in our everyday lives.
We also can advocate for the kinds of systemic changes promoted by our partners at Faith in Indiana, who have been working with Mayor Hogsett's office on a new "Use of Force" policy for IMPD and beyond. At Trinity we can continue to work for equitable access to food and education, employment and healthcare for African Americans in our community. We can also work to support local businesses owned by people of color and be aware of institutions with traditionally racist practices and policies.
For some, demonstrations do feel like a way to put our bodies on the line and stand in solidarity with the nationwide protest movement. Tomorrow there will be a sit-in against racial injustice at the State House here in Indianapolis between 3 and 5:30. Others would prefer to support that work through financial donations to protest organizers, for medical and safety supplies, or to bail funds. Please contact me or Mother Erin to be connected with those organizations. Soon the Diocese of Indianapolis will be creating a relief station on the Circle and will be seeking both supplies and volunteers. I will post information about that on Trinity's Facebook page. 
Let me be clear:  proclaiming that Black Lives Matter is not disavowing that other lives matter as well. It is not proclaiming hatred of all police, several of whom work faithfully at Trinity as security officers. Proclaiming that Black Lives Matter does recognize that we continue to live in a world where black and brown bodies are regularly treated as expendable or criminal by virtue of the color of their skin. At Trinity, we denounce the systems which perpetuate that psychological and material violence against nonwhite people. We pledge to continue to learn, to work, to pray for peace and justice, and to testify to the dignity of every human being as a beloved creation of God. Black Lives Matter.
Oh, how I wish we could gather and pray, celebrate the Eucharist, break bread, have tough conversations and BE together this Sunday. It's Trinity Sunday, when we gather the community and give thanks for our parish life and God's abundant grace at Trinity. Please join us online on Sunday, for a special service filmed at the church building. I will celebrate Holy Eucharist for the first time in a longtime, and break the Bread, in remembrance of the One whose body was broken to redeem our broken world. 
In the meantime,  please continue to pray, pray, pray for justice in country, for peace in our community, and for protection for all who need it at this hard time. 
Let us pray:  
Almighty God, who created us in your image: Grant us grace fearlessly to contend against evil and to make no peace with oppression; and, that we may reverently use our freedom, help us to employ it in the maintenance of justice in our communities and among the nations, to the glory of your holy  Name; through Jesus Christ our Lord, who lives and reigns with  you and the Holy Spirit, one God, now and for ever. Amen.
Almighty God, kindle, we pray, in every heart the true love of peace, and guide with your wisdom those who take counsel for the nations of the earth, that in tranquility your dominion may increase until the earth is filled with the knowledge of your love; through Jesus Christ our Lord, who lives and reigns with you, in the unity of the Holy Spirit, one God, now and forever. Amen.
With love for you all, in prayer, and in hope,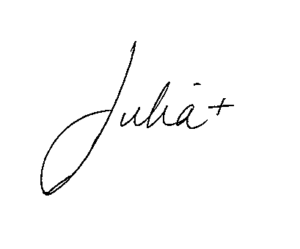 Mother Julia
For Bishop Curry's statement on the killing of George Floyd and recent protests, click here: 
https://episcopalchurch.org/posts/publicaffairs/presiding-bishop-currys-word-church-when-cameras-are-gone-we-will-still-be-0
For Bishop Baskerville-Burrows' statement on tear gassing in Washington, DC and unrest in Indianapolis: https://indydio.org/bringing-gods-peace-and-transformation-to-a-wounded-world-a-statement-from-bishop-jennifer/
https://trinitychurchindy.org/wp-content/uploads/sites/13/2017/03/TrinityLogo.png
0
0
swalter
https://trinitychurchindy.org/wp-content/uploads/sites/13/2017/03/TrinityLogo.png
swalter
2020-06-05 15:22:01
2020-06-05 15:22:12
A Message from the Rector