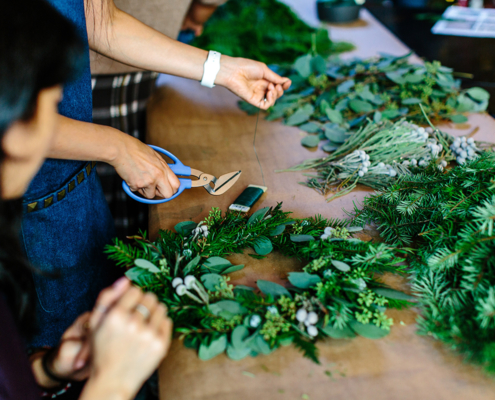 Intergenerational Advent Crafts & Wreaths  |  11:45AM
We begin the season of Advent with Wreath-making and Crafts  after the 10:30AM service. 
All invited! Great for families. If you have, bring your wreath from last year.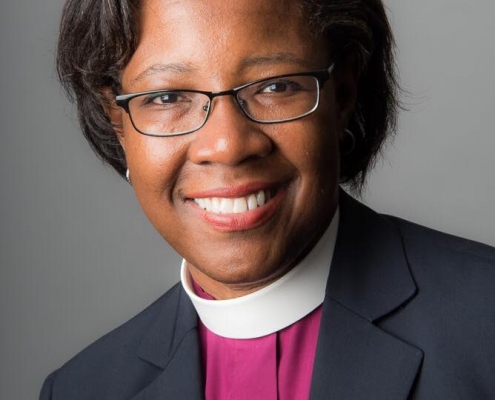 Bishop Jennifer Trinity Visitation
Join us as the Right Reverend Jennifer Baskerville-Burrows presides and preaches at all three services as part of her official visitation with our parish.
Come renew your baptismal promises with your bishop, and learn more about her vision for our diocese during coffee hour.
St. Nicholas Shoppe  |  During Sunday School/Children's Groups
Children donate money to "buy" Christmas gifts for parents at the St. Nicholas Shoppe on Sunday, December 12 during Sunday School and Children's Groups.
All items in the shop's inventory are gently-used items donated by parishioners. Children then choose a charity to which they will give their proceeds. 
Christmas Faire  |   11:45AM
Join us in the Fortune Room as we shop for locally made holiday gifts.
Always a fun event for adults and kids! Tea and cookies will be served. Selected items for sale include Helen Dekker's famous Jams & Chutneys (all proceeds benefit [email protected]), Cookie Bake Dough & Cookies (proceeds benefit the J2A Pilgrimage), hand-made jewelry, and so much more!
All Parish Outreach Project  |  Support Families at Dayspring Center |  11:45AM
Assemble gift bags for families at the Dayspring Center!
Donations collected through Sunday December 19.  Parishioners are encouraged to donate items from the "Newest Items Needed" list, click HERE.
Financial gifts also welcome: make checks payable to Trinity Episcopal Church with "Dayspring Center" in the memo.
A Service of Lessons & Carols  |   5:00PM
Trinity Choir sings the traditional service made famous by the choir of King's College, Cambridge.